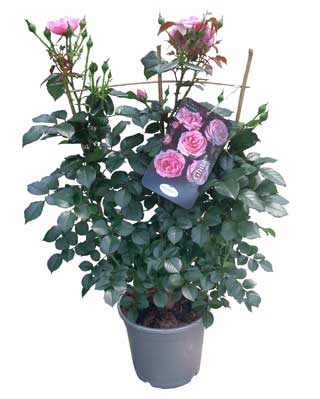 Meilland, Poulsen, Sevillana, Grandiflora, aromatic or landscape rose bushes… All these are part of the new catalogue of rose bushes that CQPlants offers for the 2014 campaign.
This complete offer of rose bushes stands out for their delicate forms and different appearances, being available since the beginning of March until mid-April.
Rose bushes in form of bushes, trellis, arcs, cups… are based on modern and highly accepted varieties of the market that surprise us due to their abundant blooming and scent, as some of the varieties that were included in this campaign.
The features of our garden centres, together with the climate where they are located, allow us offering compact rose bushes with abundant flowers and shoots, that are pruned manually by specialized staff.