CQPlants is present at the main European international trade fairs of the ornamental sector, by using their own stands or the ones of their contributors in the country where they are held.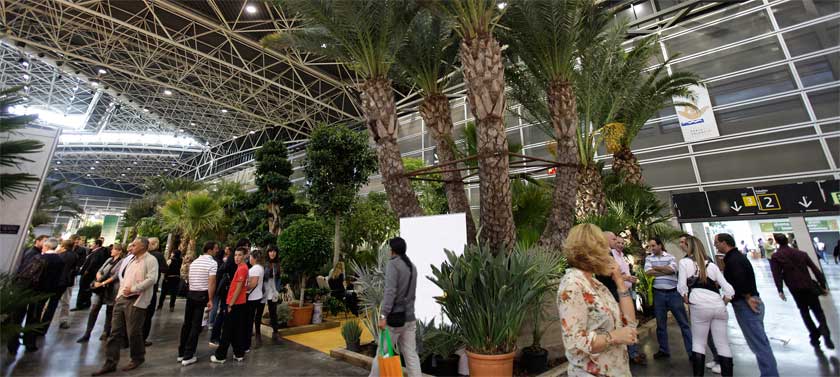 An example of these are the trade fairs IPM in Essen (Germany), Salon du Végétal de Angers (France), Horti Fair in Amsterdam (Holland) and Iberflora in Valencia (Spain).
This year, Iberflora 2013 (International Fair of Plants and Flowers, Technology and BricoGarden) will be celebrating its 42th edition from the 2 to the 4 of October.
At the same time, the following fairs will also be held: Eurobrico (International Fair for DIY), Encaja (Fair of the Warehouse, Distribution and Selling Point) and the Vegetal World Congress & Exhibition, a new contest with a new style of agricultural events; a new meeting format for this sector that was thought for joining synergies and making them more dynamic.
We encourage all our customers, providers and friends that will be attending Iberflora 2013 to get in touch with CQPlants to establish and set meeting points of common interest.
Contact us by:
» Our contact form
» Tel.: +34 958 516 464
» E-mail: info@cqplants.com