Do you know that you and your clients can order online in www.cqplants.com?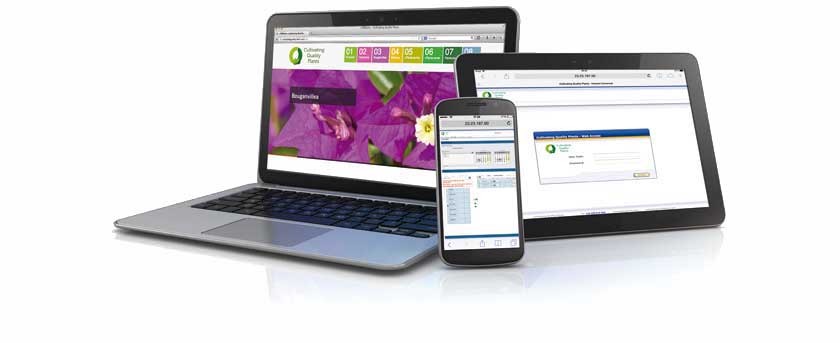 If you are wholesaler or distributor of ornamental plants, Order Online!
Tailor-made software for professional purchase orders.
From any device (computer, laptop, table, iPhone, Smartphone…).
Quick and easy purchase.
Your purchase orders will be processed immediately.
More than 350 available references.
Updated list of prices and images of the product.
Characteristics of each reference (pot plant size, plants per shelf, per trolley…).
Updated status of your order (total amount, number of pot plant trolleys…).
A complete purchase history.
Trolley balance management and control.
Possibility to determine place of delivery, etc.

If you are not already an online customer, please contact us to request your password.