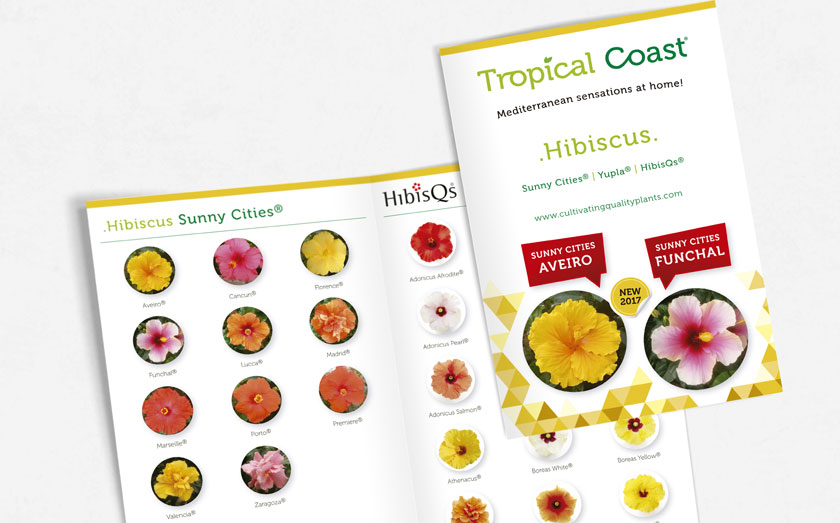 Showroom 2017: Exhibition- catalogue where you can place your orders.
Our traditional Showroom, held in the facilities in Motril (Granada- Spain), is open to the public since the beginning of January until 10th March 2017. A live exhibition where our customers can place their orders. A reflection of our over 360,000 square metre- crops.

Avant-garde pioneers in the biological and integrated control of our crops.

Divided into flowering, green, seasonal and outdoor plants areas, it contains a sample of the main references, just as our customers will receive them. These samples are regularly renewed. This year, among the main novelties there are the big series of Hibiscus and Dipladenia.
Series Hibiscus:
» Standard.- The best varieties as always.
» Yupla.- Long-term flowering with "Asian Winds".
» HibisQs.- Genetically- improved unique series.
Dipladenia Series:
» ST Line: At the best price.
» Tropical Coast: The biggest varietal selection … everything you need.
» Bloom Selection: The latest novelties.