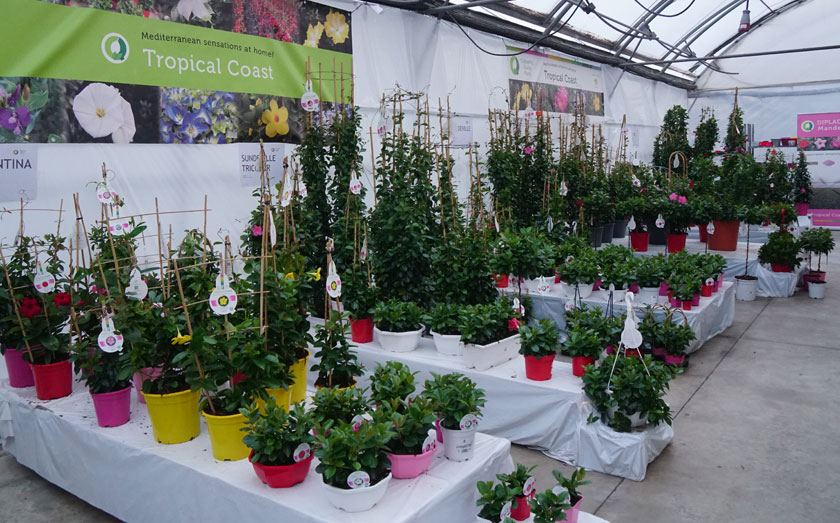 Showroom 2019: Live exhibition-catalogue where you can book your orders.
» From January 8 to March 6, 2019.
» At our facilities in Motril (Granada – Spain).
» A catalogue of our production CARRIED OUT in more than 360,000 square meters of crops surface.
Pioneers and at the forefront of the integrated biological struggle KOPPERT in our crops.

Segmented in areas of flower plants, green plants, seasonal and external plants ,… our Showroom 2019 contains a sample of the main references as they will be received by our customers. This sample is renewed periodically .
Exclusively for our clients… A New Concept in Dipladenia
New varieties in the world exclusively, extra quality standards, careful presentations… The world at home!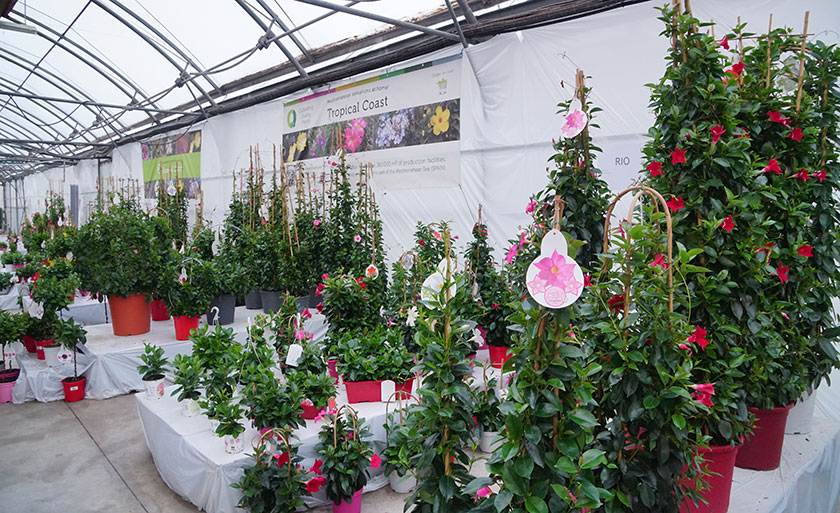 In addition and in continuity of the previous campaign, amongst the most outstanding novelties are the new varieties included in the large series of Hibiscus and Dipladenias.
Hibiscus Series:
» Sunny Cities: The best selection of varieties for Mediterranean climates growing.
» Yupla: Long-lasting flowering and exotic colours in the "Wind of Asia" collection .
» HibisQs: Long-lasting flowering and one of the best collections from the genetic point of view.
Dipladenia Serie:
» ST Line: The best price.
» Tropical Coast: The largest range of varieties… everything you need..
» Bloom Selection: Las últimas novedades… Siempre a la Vanguardia.
» FUSHION Mandeville: A new concept in Mandeville… the world at home.